Order your Collage videos here. They make great Christmas gifts!

Dr. Johnson has decided that all stage performances for this year's Collage video will come from the Sunday show except for UK Mega-Sax 1, UK Chorale & GrassCats which will come from the Saturday evening show. All three high school choirs will be included. All rear of hall ensemble performances will come from the Saturday afternoon show.
Highlights of the 2021 Collage:
We use one shopping cart & payment for DVD orders and another shopping cart & payment for HD Video Downloads.
2021 UK Collage HD Download ($15)
---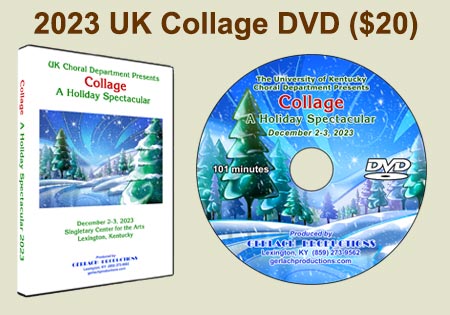 The colorful DVD & case makes a great Christmas gift!
Note: This is a standard definition DVD; it's not an HD Blu-ray disk. If you want an HD version of Collage, check out our HD Video Download above.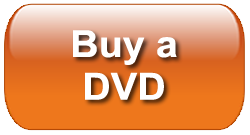 Orders placed now will ship within 3 business days via USPS 1st class mail.
---
We accept these forms of payment:

We use a PayPal shopping cart for maximum security.
Don't have a PayPal account? No problem!
Click "Pay without a PayPal account" during PayPal checkout.
Produced by Gerlach Productions
Distributed by GP Box Office
Order UK Collage programs from previous years here:
---
2019 UK Choirs Collage HD Download ($15) Buy Now
---
2019 UK Choirs Collage DVD ($18) Add to cart
---
2018 UK Choirs Collage DVD ($18) Add to cart
---
2017 UK Choirs Collage DVD ($18) Add to cart
---
2016 UK Choirs Collage DVD ($18) Add to cart
---
2015 UK Choirs Collage DVD ($18) Add to cart
---
2014 UK Choirs Collage DVD ($18) Add to cart
---
2013 UK Choirs Collage DVD ($18) Add to cart
---
2012 UK Choirs Collage DVD ($18) Add to cart
---
2011 UK Choirs Collage DVD ($18) Add to cart
---
2010 UK Choirs Collage DVD ($18) Add to cart
---
2009 UK Choirs Collage DVD ($18) Add to cart
---
2008 UK Choirs Collage DVD ($18) Add to cart
---
2006 UK Choirs Collage DVD ($18) Add to cart
---
2004 UK Choirs Collage DVD ($18) Add to cart
---